Burger King mission statement is "Offering reasonably priced quality food, served quickly, in attractive, clean surroundings."
Burger King vision statement is "To be the world's favorite, innovative burger restaurant."
Analysis

Now let's look at how Burger King stacks up on its mission and vision statements.
Burger King's mission statement is to offer cheap quality food with quick service in clean environments. When it come to offering cheap quality food, Burger King does an excellent job by providing a variety of different food items (burgers, fries, chicken nuggets) all for a low price ($2-3). The only time this changes is when they have their occasional AYCE deals where you can order as much as you want for one set price ($4-7).
Burger King does great when it comes to quick service. There are many drive thru locations and the service is generally quick (no more than 5 minutes). Also they have a call ahead system so you can skip the line and order before hand, and go straight to your order number when you walk in. When you are inside there is usually no more than 10 minutes of waiting time for your food, depending on the volume of customers at that time.
When it comes to clean facilities, Burger King generally does a decent job. There may be some dirty tables or floors, but overall their environment is clean enough that customers don't feel uncomfortable eating there.
Core Values

Burger King core values include "teamwork and family, excellence and respect." Burger King uses these core values to provide a healthy work environment, and structure that drives the success of Burger King.
Teamwork and Family is an important value for Burger King because they want to make sure their employees feel that they are part of a team working towards a common goal. They do this by having fun events where their team can get together (e.g. "BBQs", Company Parties") and by providing good benefits such as "several paid holidays each year, health care including medical, dental, vision coverage, 401(k) plan (Roth or Traditional without matching), tuition reimbursement program" to keep them loyal to the company.
Company History

Burger King was founded by an American Business Tycoon named James McLamore and his business partner David Edgerton and was established in 1954 as Insta-Burger King. The two used $1,300 of their own money to start the business, which was a new fast food restaurant that was similar to McDonalds at that time. In 1967, the company became known as Burger King.
The year 2010 for Burger King started off well with an increase in revenue of 5% over last year, but then struggled towards the end of the year due to an increase in competitive pressures such as McDonald's new dollar menu items and Wendy's 4 for $4 deals (Burger King does not have a similar offer).
Conclusion

Burger King's mission statement is an example of a standard corporate mission statement that is based upon core values. Example of the primary differences between a company's mission statement and an employee's mission statement is that a company will focus on certain values and provide actions and goals to achieve those values while an employee will usually focus on personal values, feelings, or beliefs when creating their own mission statement. Burger King focuses on teamwork and family as their main values to help provide a healthy work environment for the employees.
Burger King has faced several controversies throughout their history. Many of these controversies have occurred due to negative publicity they received or as a result of food safety concerns.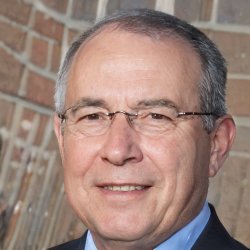 Latest posts by Randy Nash
(see all)