Relocating to Scotland? Searching for job prospects? This article will give you an insight. Learn about the number of jobs in Scotland, the types of jobs, the industries, and the best places to search for one! Get informed and benefit from the job opportunities in Scotland.
Overview of the Job Market in Scotland
Scotland offers a job market with many opportunities for local and international job seekers. In April 2021, there were around 2.66 million jobs in Scotland. Sectors include healthcare, tourism, education, and finance. Top employers are the National Health Service (NHS), Royal Bank of Scotland (RBS), and the University of Edinburgh. Growth is likely in renewable energy and tech.
Though the pandemic has caused an impact to the job market, there are still chances in areas like healthcare and IT. Unemployment rate is 4.3%, higher than the UK average. Scotland is still an attractive destination for job seekers.
Pro tip: To increase chances of finding a job in Scotland, network with local professionals, research top employers in your field, and use online job search platforms such as Indeed and LinkedIn.
Types of Jobs Available in Scotland
Scotland has plenty of job openings in various industries. From tourism to finance, it offers a range of growing opportunities. Here are some of them:
Healthcare Jobs – Scotland has an excellent healthcare system. Doctors, nurses and other professionals are in high demand.
Technology Jobs – It's known for its technology industry, with openings in software development, data analytics and cyber security.
Tourism Jobs – Tourism is booming, offering jobs in restaurants, hotels and other hospitality services.
Energy Jobs – The energy sector is thriving. There are engineering, project management and more jobs here.
Creative Jobs – There's a growing creative industry with openings in film, TV, music and theater.
Scotland is a great place to live and work. Tip: Look out for new industry job openings to stay ahead of the game.
Job Sectors with the Most Opportunities in Scotland
Scotland has lots of job opportunities for job hunters. Here's an overview of the sectors with the most work:
Healthcare: Scotland has a huge healthcare sector. It provides many jobs for medical experts and other staff.
Engineering: Scotland is focusing on renewable energy and infrastructure. This means the engineering sector is busy. There's plenty of openings in areas like electrical engineering and structural engineering.
Digital Technology: Scotland is a hub for digital tech. Companies in Edinburgh and Glasgow have various job roles – from software development to digital marketing.
Hospitality and Tourism: Scotland is a famous tourist spot. This means there's lots of work in hospitality and tourism. Vacancies can be found in restaurants, hotels, and attractions.
Pro tip: Make sure to research the job market and find out which sectors have the most openings. This will help you increase your chances of finding a job in Scotland.
Average Salaries for Jobs in Scotland
Scotland's job market has lots of options in different sectors. Pay varies depending on the field and experience level. In 2021, the normal pay in Scotland is £31,000 annually. Some of the most wanted jobs are:
Software dev, where professionals can make more than £40,000 a year as the IT sector is rapidly growing.
Healthcare, which is doing well in Scotland. Wages for healthcare workers can range from £24,000-£46,000 a year.
Many skilled trades are short-staffed, like electricians, plumbers, and construction workers. Salaries for these jobs range from £20,000-£46,000 a year.
Engineering is also popular in Scotland. Wages differ from £25,000-£60,000 a year, depending on experience and speciality.
Pro tip: Research your field and compare your salary to industry standards before negotiating.
Benefits of Working in Scotland
Scotland has tons of job chances in numerous industries. Despite the pandemic, the jobs have stayed steady.
You can find jobs in finance, healthcare, energy, tourism, education, and more. The job market is strong and always changing. Glasgow, Edinburgh, and Aberdeen are lively cities with great job openings and a great quality of life.
Plus, Scotland has an inviting culture, ancient history, and gorgeous landscapes.
Look online for job openings through job portals, company sites, and recruitment agencies. To stand out, research the industry and the company beforehand.
Challenges of Working in Scotland
Jobs in Scotland depend on local labor market, economic conditions, and job sector. Yet, job seekers may face challenges. Competition for jobs, especially in popular places like Edinburgh and Glasgow, is one of them. Plus, some industries have limited jobs or require special skills, making it hard to get them.
But, working in Scotland has its advantages too. For example, strong economy, highly educated workforce, and career development opportunities.
So, job seekers in Scotland should be prepared for challenges and stay optimistic about their options. Pro tip: Research job market and apply for positions that match your skillset. Networking can help you find jobs in Scotland.
Tips for Finding Jobs in Scotland
Finding jobs in Scotland may vary by industry and economy. But, there are ways. Here's how to search for jobs in Scotland:
Look at job boards and websites specifically for Scotland.
Use social media like LinkedIn and Twitter to connect with employers and industry experts.
Go to networking events and job fairs in Scotland to meet employers and learn of job openings.
Consider a recruitment agency that knows your industry. They may have access to jobs not otherwise advertised.
Be proactive and make use of different resources to find a job that fits your skills and experience.
Pro tip: Customize your resume and cover letter to the job and company you're applying for. This will give a good impression to potential employers.
Resources for Job Seekers in Scotland
The job market in Scotland is booming! It has a record high of 2.78 million jobs in 2019, with an employment rate of 75.9%. Job seekers can access the huge pool of vacancies with resources like job board websites S1Jobs, Indeed, and Monster. The Scottish Government's myworldofwork.co.uk website is great for CV-building, skills assessment, and training. Local Jobcentre Plus offer personal job matching, advice on benefits, and help with applications. Networking and job fairs are also great for expanding one's job search. Scotland's job market offers an abundance of opportunities!
Frequently Asked Questions
Q: How many job opportunities are currently available in Scotland?
A: As of August 2021, there are approximately 85,000 job vacancies in Scotland.
Q: What are the most in-demand job sectors in Scotland?
A: The most in-demand sectors in Scotland currently include healthcare, education, IT and Digital, hospitality, and finance.
Q: How do I find job opportunities in Scotland?
A: Job seekers can search for jobs through various channels such as online job boards, social media, recruitment agencies, and personal networking.
Q: What is Scotland's unemployment rate?
A: As of August 2021, the unemployment rate in Scotland is 4.1%, which is lower than the UK's overall unemployment rate of 4.7%.
Q: Are there any government initiatives for job creation in Scotland?
A: Yes, the Scottish Government has launched several initiatives to support employment growth and job creation, such as the Workforce Scotland initiative, which aims to support the upskilling of Scotland's workforce in key sectors.
Q: What qualifications do I need to get a job in Scotland?
A: This largely depends on the specific job and industry that you are interested in. However, most jobs in Scotland require a certain level of education or training, and having relevant work experience can also be beneficial.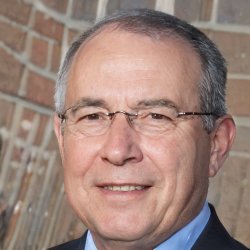 Latest posts by Randy Nash
(see all)