Banking career? Searching for a job in the banking biz? You have arrived! This article will offer insight into the many banking job options. From financial advisors to loan officers, there are plenty of roles to suit your needs. Let's jump into the banking world and explore what it has to give!
Overview of Banking Industry
The banking industry offers a plethora of job opportunities. They range from entry-level to expert positions. Common jobs include:
Teller/Customer Service Rep: Helping customers with deposits, withdrawals, and other inquiries.
Loan Officer: Examining loan applications and evaluating customers' creditworthiness.
Financial Analyst: Making sense of financial data to understand a company's current state.
Investment Banker: Advising clients on investments and managing mergers and acquisitions.
Risk Manager: Analyzing risks and coming up with solutions to avoid them.
These are just some of the opportunities in the banking industry. To determine which role is best for you, it's important to do research and get experience with internships.
Types of Banking Jobs
Banks have a diverse range of job openings. Each one requires different qualifications and skills. Here are some of them:
Customer Service Representative – They're the first person customers talk to. They respond to queries and complaints, and process transactions.
Loan Officer – They check loan applications, approve or reject them, and collect payments.
Investment Banker – They give advice to companies and organizations on investments and financing.
Financial Analyst – They give professional guidance to companies and individuals on investments, financial reporting, and company goals.
Teller – They handle day-to-day transactions and talks with clients.
Operations Manager – They manage and oversee bank offices.
Compliance Officer – They make sure banks adhere to federal and state banking regulations and policies to avoid legal issues.
Qualifications and Skills Required for Banking Jobs
When it comes to banking, there are many jobs available for people with different qualifications and skills. Let's look at these common roles:
Bank Teller: High school diploma, customer service skills, cash handling experience and accuracy with financial transactions required.
Loan Officer: Need a 4 year college degree, experience in banking/finance, strong communication and sales skills, and ability to assess creditworthiness.
Financial Analyst: Bachelor's/Master's in finance/accounting, data analytic skills, understanding of industry trends/regulations, plus Excel and financial modeling software proficiency.
Branch Manager: Bachelor's degree in business, finance or management, banking experience, leadership and communication skills, plus financial procedures/operations expertise.
Job Descriptions and Responsibilities in Banking
The banking industry has much job variety. They have different job descriptions and responsibilities. For example:
Loan Officer – Assessing credit risk, processing loan applications, and studying credit history.
Bank Teller – Handling client transactions like deposits, withdrawals, and balance inquiries.
Wealth Manager – Giving financial and investment advice to high net worth clients.
Bank Manager – Overseeing the daily operations of a bank branch plus staff and customer service. Additionally, making sure regulations are complied with.
Credit Analyst – Investigating credit risk, market trends and financial statements to figure out borrowers' creditworthiness.
These are only a few roles. Pick the one that fits you best based on your skills and experience.
Salaries and Benefits for Banking Jobs
A career in banking offers job options and good salaries plus perks. Common ones are:
Bank teller – handles deposits, withdrawals, and cash transactions.
Loan officer – assesses loan applications and makes credit decisions.
Financial analyst – manages investment portfolios and looks for profit chances.
Branch manager – supervises bank branch activities and regulatory compliance.
Payments and benefits vary with level of seniority and job role.
Entry-level usually get an hourly wage. Mid and higher-level roles get a salary plus health insurance, paid time off, and retirement plans.
Pro Tip: Research job opportunities, qualifications, and salaries/benefits before settling on a banking career. Ensure it meets your goals.
Job Search Strategies for Banking Jobs
Many jobs are available in banks. Job seekers must figure out good strategies to get these jobs.
Here are some strategies for banking jobs:
Pick your area of interest. Banks have different job roles such as customer service, finance, accounting, etc. Choose a role that interests you.
Get relevant skills. Banks need people to have certain skills like analytical skills, communication skills and detail-orientedness. Make sure to highlight these on your resume and cover letter.
Network. Create a professional network of people in banks or related industries. You can get job leads and referrals this way.
Research openings. Keep track of banking job openings by frequently checking job boards, company websites and social media.
Prepare for interviews. Learn about the bank and the role. Think of answers to interview questions. Wear formal clothes.
These strategies will help job seekers find the right banking job.
Professional Development Opportunities in Banking
Banks are awesome places to discover career opportunities. There are many different roles to explore, based on your talents and what you're passionate about. Here are some popular positions within banks:
Tellers: Take care of customer transactions and handle cash.
Loan Officers: Process loan applications and make sure they follow banking rules.
Bank Managers: Manage bank operations, monitor staff and come up with ways to make more money.
Credit Analysts: Examine financial data to assess loan requests and credit status.
Financial Advisors: Give investment advice and help clients manage their funds.
Internal Auditors: Make sure banking regulations are followed and review risk management procedures.
Whatever your skillset is, you can find a job in banking that fits your objectives and dreams.
Trends in Banking Job Market
The banking job market is ever-changing, opening up novel chances while traditional roles experience disruption. Some of the jobs currently sought after in banking are:
Loan officers: Examine loan applications, assess creditworthiness and risks, and suggest approval or rejection.
Data analysts: Assist banks with analyzing large data sets to spot trends, reduce risks, and discover new business openings.
Cybersecurity specialists: Shield banks from data breaches and cyber assaults by designing and executing security measures.
Digital banking managers: Lead the development and execution of digital banking goods and services to enhance customer experiences.
Relationship managers: Establish and maintain connections with high net worth individuals and corporate customers to drive revenue for the bank.
As the banking industry keeps growing and transforming, job possibilities will surge in the near future.
Pro Tip: Stay ahead of the game by getting a degree in finance or technology.
Frequently Asked Questions
1. What entry-level jobs are available in banks?
Typical entry-level jobs in banks include tellers, customer service representatives, personal bankers, and operations support staff.
2. What are some common mid-level jobs in banks?
Some common mid-level jobs in banks include loan officers, branch managers, compliance officers, and financial analysts.
3. What high-level jobs are available in banks?
Some high-level jobs in banks include executive positions like CEO, CFO, and COO, as well as senior management roles like director or vice president of various departments like risk management or finance.
4. Are there opportunities for remote work in banking?
Yes, some banks offer remote work opportunities, especially for certain roles like customer service representatives or mortgage loan officers.
5. What kind of education is required for jobs in banking?
The education requirements for jobs in banking vary depending on the position. Entry-level jobs often require a high school diploma or equivalent, while mid- and high-level positions may require a bachelor's or advanced degree in finance, accounting, business, or a related field.
6. What kind of skills do you need to work in banking?
Common skills needed for jobs in banking include strong analytical and problem-solving skills, good communication and interpersonal skills, attention to detail, and the ability to work well in a team. Familiarity with financial software and regulations is also a plus.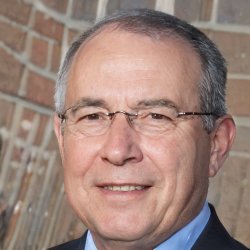 Latest posts by Randy Nash
(see all)