Searching for a job in Utah? You're in the right spot! Utah has plenty of positions – full-time or freelance. We'll tell you what types of positions are available and how to make your search successful. Read on!
Overview of Utah's Job Market
Utah boasts a variety of job opportunities in a range of industries. Some of the top job categories are:
Healthcare: Intermountain Healthcare and University of Utah Health employ doctors, nurses and more.
Technology: Qualtrics, Adobe and Domo offer positions in software engineering, data analysis and marketing.
Education: The University of Utah and Salt Lake City School District are two popular employers in this field.
Outdoor Recreation: Ski resorts, national parks and hiking guides offer jobs in hospitality, customer service and environmental science.
Pro Tip: To find job openings, search online job boards, company websites and LinkedIn.
Top Industries in Utah
Utah's economy is diverse and expanding rapidly, making it a great place to find work. Some of the key industries here are:
Information Technology: Salt Lake City is the tech hub of the west coast, with lots of tech firms based there.
Outdoor Recreation: Utah has incredible ski resorts, national parks, and recreational spots – creating countless jobs in tourism and recreation.
Healthcare and Life Sciences: Utah offers world-class healthcare services and advanced research centers.
Financial Services: Finance is growing quickly in Utah, because of the welcoming business climate and low taxes.
Job seekers have many options in Utah, depending on their interests, qualifications, and experience.
Types of Jobs Available in Utah
Job seekers in Utah have lots of options! Technology, healthcare, education, and tourism are all areas with job opportunities. Some popular ones are:
Technology: Utah is a tech hub with companies like Adobe, Qualtrics, and Pluralsight. Roles here include software engineers, data analysts, and cybersecurity pros.
Healthcare: Intermountain Healthcare and University of Utah Health are major providers. Jobs here could include doctors, nurses, medical assistants, or administrators.
Education: From public and private schools to higher ed institutions, teaching roles range from teachers to principals and professors.
Tourism: Utah's national parks and ski resorts draw tourists. Find managers, tour guides, and ski instructors here.
Pro tip: Look for jobs on Utah state government websites and industry-specific job boards for the latest openings.
Popular Companies in Utah
In Utah there are lots of businesses from various industries. That means a lot of job options for job seekers!
Here are some well-known companies in Utah and the jobs they offer:
Adobe: Software Engineer, Data Scientist, Marketing Manager, Technical Writer.
Qualtrics: Customer Success Manager, Software Engineer, User Researcher, Product Manager.
Goldman Sachs: Financial Analyst, Investment Banking Analyst, Operations Analyst, Marketing Coordinator.
Overstock.com: Software Developer, Marketing Analyst, Copywriter, Project Manager.
Zions Bancorporation: Bank Teller, Loan Officer, Financial Controller, Investment Advisor.
These are just a few! Whatever your career path is – software, finance, marketing or something else – there's sure to be an ideal job in Utah for you."
Job Search Resources in Utah
Are you searching for a job in Utah? You're in luck! There are lots of job opportunities in different sectors. Here are the top five job search resources to help you find the job you're looking for:
Utah.gov Jobs – find government jobs in Utah by location, job category, and agency.
Utah Department of Workforce Services – get job search assistance, career counseling, and training programs.
Indeed.com – search for jobs by title, company, and location.
LinkedIn – use their job search feature to filter jobs by location, experience level, and industry.
SimplyHired – list jobs from various sources, including company career pages, job boards, and staffing agencies.
Don't worry – whatever sector you're looking for a job in, these resources will help you find the perfect opportunity!
Average Salaries in Utah
Utah's work market is fab! It's got jobs aplenty and impressive salaries. Here are the top ten highest paying jobs in Utah and their average wages:
Obstetricians/Gynecologists: $275,330.
Psychiatrists: $243,219.
Orthodontists: $229,380.
Pharmacists: $131,290.
Nurse Anesthetists: $188,930.
Petroleum Engineers: $124,770.
Computer/Info Systems Managers: $119,550.
Marketing Managers: $115,640.
Aerospace Engineers: $107,960.
Financial Managers: $105,360.
Utah's got it all – a great quality of life, job opportunities galore and a low unemployment rate. All in all, it's a great place to find fulfilling high-paying work across a variety of industries.
Benefits of Working in Utah
Utah provides plenty of job types across various businesses. It offers a high quality of living and lots of perks for its employees. Here are the benefits of working in Utah:
Job chances in quickly growing industries. This includes tech, services, finance, healthcare and education. These sectors offer excellent salaries and benefits.
Low unemployment rate. Utah's jobless rate is usually lower than the rest of the country. This guarantees job security.
High standard of living. A low cost of living plus plenty of recreational activities, beautiful scenery and a safe environment.
No matter if you want corporate positions or small business jobs, Utah is the best place to build your career and savor a great quality of life.
Tips for Finding a Job in Utah
When searching for a job in Utah, it's crucial to research the job market and decide which industries to pursue. Here are the main sectors and jobs available:
Technology: Utah has a booming tech sector with startups and big companies offering jobs in software dev, IT support and other tech-related fields.
Healthcare: Utah has a growing number of seniors, causing an increase in demand for health pros like nurses, therapists and medical assistants.
Outdoor recreation: Utah's beauty and many public lands make outdoor recreation jobs in tourism, hospitality and environmental science popular.
Financial services: Salt Lake City is a hub for finance with jobs in banking, accounting and finance.
Manufacturing: Utah has a varied manufacturing industry with jobs in aerospace, food production and transportation equipment.
To get the job you want, tailor your resume and cover letter to the job you're targeting, network with people in the same field and stay informed of openings through job boards and social media.
Frequently Asked Questions
Q: What types of jobs are available in Utah?
A: Utah has a diverse economy with job opportunities in industries such as healthcare, technology, finance, education, hospitality, and construction.
Q: What are the top employers in Utah?
A: Some of the largest employers in Utah include the state government, Intermountain Healthcare, University of Utah, LDS Church, and Micron Technology.
Q: Are there many opportunities for remote work in Utah?
A: Yes, many Utah-based companies offer remote work options, particularly in the technology and healthcare industries.
Q: Where can I find job postings in Utah?
A: There are many online resources for job postings in Utah, including job boards like Indeed and Glassdoor, as well as industry-specific websites and company websites.
Q: What is the minimum wage in Utah?
A: As of January 1, 2021, the minimum wage in Utah is $7.25 per hour for non-tipped employees and $2.13 per hour for tipped employees.
Q: What education or training is required for jobs in Utah?
A: The education and training requirements vary depending on the industry and the specific job. Some positions may require a high school diploma or GED, while others may require a bachelor's or advanced degree. Many jobs also require certification or specialized training.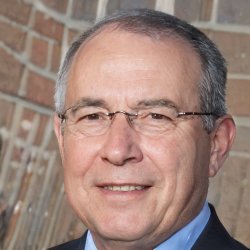 Latest posts by Randy Nash
(see all)