You, an aspiring civil servant? Wanna make your mark? Know what jobs the Central Government can offer. See how to get one. You could be closer to achieving that dream!
Introduction
How Many Central Government Jobs?
The Central Government of India offers many employment opportunities. Reports show it has over 3 million workers, making it one of the biggest employers in the world.
These are approximated numbers (in lakhs) of staff in some of the key sectors:
Railways – 13.08
Defence – 14.34
Banking – 2.21
Police – 12.01
Education – 0.73
These figures show the extent of job options in Central Government. Tip: Visit official portals and recruitment sites for advertised jobs and exams.
Overview of Central Government
The Central Government is in charge of a nation-state. It includes ministries and departments to operate the country's legislative, judiciary and administrative roles.
The amount of jobs in Central Government varies depending on the nation and the government's scope. But, it's safe to say that the Central Government has a large staff. This includes civil servants, administrative staff, technical personnel and security personnel.
For example, India's Central Government employs around 37 lakh people across its departments and ministries. The highest number of employees is in the Railways and Home Ministry. Still, these numbers may change depending on the government's policies, budget allocations and recruitment drives.
Pro Tip: If you want to work for the Central Government, keep an eye on official recruitment portals. Make sure to know the eligibility criteria and be prepared for exams and interviews.
Types of Central Government Jobs
Central government jobs in India come in many forms and cater to a variety of skill sets and qualifications. Examples of these roles include:
Administrative Services (IAS, IPS, IFS, IRS)
Banking and Finance (RBI, SBI, NABARD, SIDBI)
Defence (Indian Army, Indian Navy, Indian Air Force, CRPF, CISF)
Education and Research (UGC, CSIR, NCERT, IGNOU)
Engineering and Technology (ISRO, BSNL, GAIL, IOCL, ONGC)
Health and Medicine (AIIMS, ESIC, NHM, ICMR)
Legal (Supreme Court, High Court, Law Commission, Ministry of Law and Justice)
Public Services (Railways, Postal Services, Civil Aviation, Tourism)
These are just a few examples. There are many other central government roles available. To get the job that suits you, stay up to date with current vacancies and eligibility criteria.
Job Availability in Central Government
The central government offers numerous work opportunities for those with diverse educational qualifications and experiences. These jobs are split into four categories:
Group A: Top-tier roles like Director, Secretary and managerial roles.
Group B: Mid-level posts such as Administrative Officer, Inspector and Section Officer.
Group C: Lower-level roles like Clerk, Typist, Stenographer and other support roles.
Group D: Posts like Peon, Watchman and other similar support staff.
Every year, thousands of job vacancies are announced by the Staff Selection Commission (SSC), Union Public Service Commission (UPSC) and other recruiting groups. Individuals can visit the official gov job portals to apply.
Pro Tip: Keep track of the official gov job portals to stay updated on the latest job openings in the central government.
Benefits of Working in Central Government
The Central Government is a desirable option for many job seekers. It offers stability, good pay, and excellent opportunities for career growth. Here are some reasons why:
Job Security: Lay-offs and redundancies are a rarity.
Pay and Perks: Generous pay and perks above industry standards.
Career Advancement: Potential for promotions and the chance to work in different departments.
Social Impact: Make a positive impact on society by serving the public interest and working towards the greater good.
So, there are tons of job opportunities in the Central Government. If you are interested, research available jobs that match your qualifications and experience.
Qualifications and Requirements for Central Government Jobs
The Indian Central Government is the biggest employer in the country. It offers ample job opportunities to eligible and qualified individuals. But, the criteria to apply and requirements vary based on the type and level of job.
For starters, you have to be an Indian citizen to apply. The age range for applications is 18-40 years, with a few exceptions for reserved categories.
Educational qualifications? You need at least a high school diploma or equivalent, if you're applying for a lower-level position. But, a graduate or post-graduate degree in a relevant field is needed for higher-level roles.
Selection process includes a written exam, skill test, physical test and interview. Other demands may include physical fitness, medical standards and clearance certificates from the police or security agencies.
Pro-tip: Keep an eye on the Central Government job portals and official websites for job opening notifications and updates. To know more, refer to the official notifications released by the Central Government for specific job openings.
Application Process for Central Government Jobs
The Govt. of India offers many job chances in various sectors for interested applicants. There are plenty of job openings in the central govt. The process of application varies for each post. Here's how to apply for Central Government Jobs:
Go to the official website of the involved agency or recruiting department.
Look for and pick the job profile/position you wish to apply for.
Read the eligibility criteria and other information attentively.
Hit "Apply Now" or "Online Application" and fill up the form with your correct details.
Upload scanned copies of your photo, signature, and other docs.
Pay the application fees, if any.
Submit the application and take a printout of the confirmation page for future use.
It's essential to keep track of significant dates regarding the application process, such as the last date to apply, exam dates, and interview schedules. To find the number of central government jobs available, visit the official sites of the Government of India or the Ministry of Home Affairs.
Pro Tip: Fill the application form very carefully and be sure to double-check all the details before you submit it!
Conclusion
All in all, the Central Government has a huge range of jobs. They cover many departments and roles, with various levels of experience. Examples include administrative, technical, defense, finance, and science roles.
If you want to work in the Central Government, it's essential to know the job openings, criteria, and application procedures. Check out websites like UPSC, SSC, and PSC to stay up-to-date.
To make sure you're a great fit for a Central Government job, do your research, build your skills, and stay persistent. Good luck!
Frequently Asked Questions
1. How many jobs are available in the central government?
Currently, there are approximately 3.3 million jobs in the central government sector.
2. What kind of jobs are available in the central government?
The central government offers a wide range of job opportunities across various departments, including administrative, technical, scientific, engineering, and management positions.
3. Are there any age restrictions for central government jobs?
Yes, the age limit varies depending on the specific job and department. However, most central government jobs require applicants to be between 18 and 27 years old, while some positions may have a maximum age limit of 30, 35, or even 40 years.
4. What qualifications do I need to apply for a central government job?
The qualifications required vary depending on the specific job and department. Most entry-level central government jobs require applicants to have at least a high school diploma, while more specialized positions may require a college or university degree, relevant work experience, and specific skills or certifications.
5. Where can I find information about central government job vacancies?
You can visit the official website of the central government, check job vacancy ads in newspapers, or look for job listings on online job portals.
6. How do I apply for a central government job?
The application process varies depending on the specific job and department. Generally, you will need to submit an application form, provide relevant documents, and take any required tests or interviews. Detailed information about the application process will be provided in the job vacancy announcement.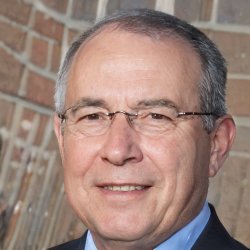 Latest posts by Randy Nash
(see all)